Construction of Poland's new wind farm reduces CO 2 by 31% with ECOPact
Sabowind , a full-service supplier and operator of wind energy, used ECOPact green concrete to build a new wind farm in Markowice. The wind farm will significantly boost clean energy production in north-central Poland, and has already reduced the construction's carbon footprint by 31% by using ECOPact.
Upon completion, the wind farm will supply clean energy to around 75,000 households - or 300 GWh of electricity per year
4,200 m 3 of ECOPact green concrete fulfilled the client's sustainability demands
The challenge
Wind farms play a key role in accelerating the transition to clean, renewable energy. The International Energy Agency expects almost 70% of the world's electricity to come from wind or solar power by 2050. To make these installations even more climate-friendly, developers and operators such as the German-Polish company Sabowind are opting for more sustainable building materials during the construction process without compromising on performance or significantly increasing costs.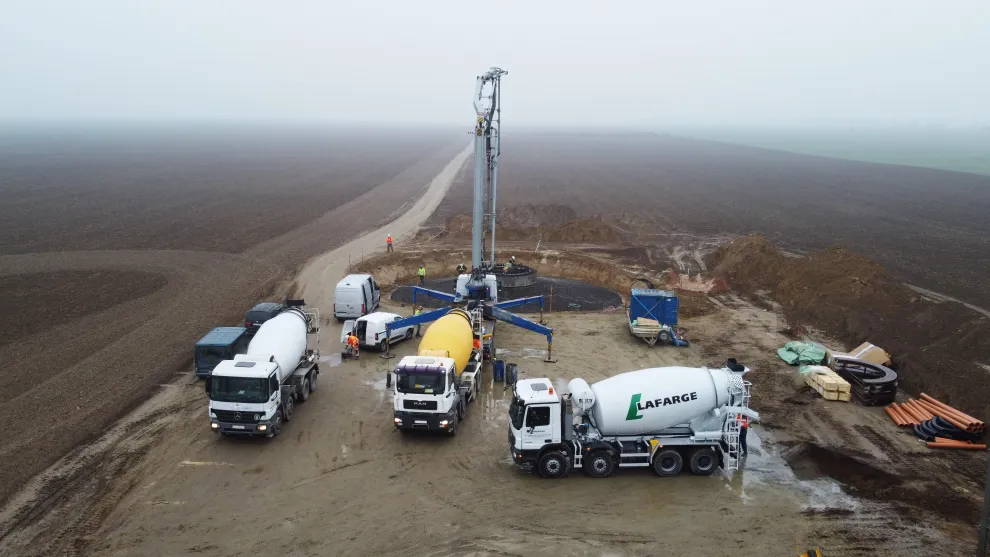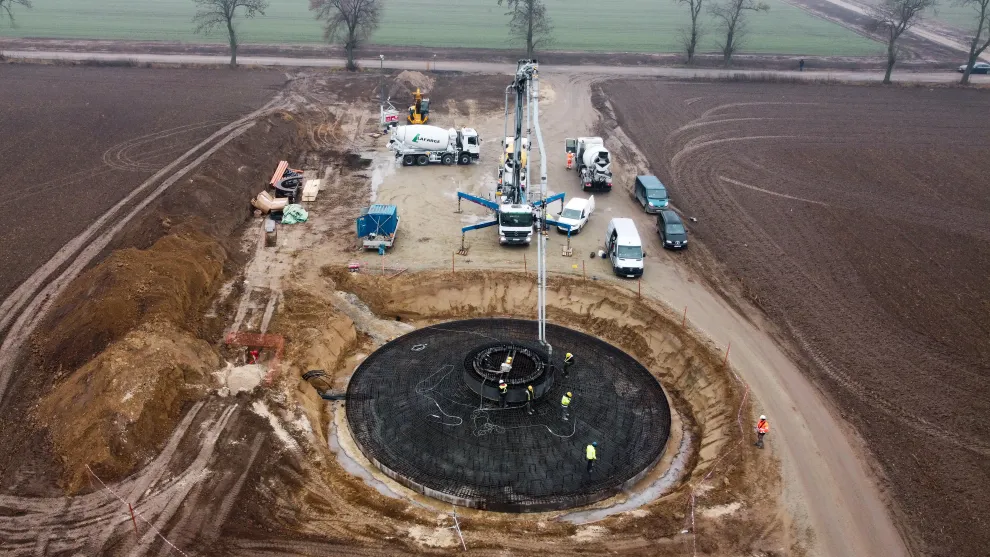 The solution
After discussions with our teams in Poland, Sabowind chose ECOPact green concrete. ECOPact is a low-carbon concrete with no compromise on performance, which can offer CO 2 emissions reductions of up to 48%, or even up to 100% by offsetting. We offered an optimal mixture to match the client's technical, sustainability and budget requirements.
"One of the priorities with this project was to achieve lower CO₂ emissions. Taking into account our own sustainable development strategy and Sabowind's environmental requirements, we prepared and delivered lower emissions building materials to meet the client's specific needs. We are very proud to be part of a project that will make clean energy more accessible to so many households across north-central Poland."
| Concrete General Manager, Lafarge Poland
The result
Our Poland plant supplied 4,200 m 3 of ECOPact concrete to build 13 wind turbine foundations. Thanks to ECOPact, Sabowind achieved an emissions reduction of 31% during the construction process. Upon completion, the Markowice wind farm will produce 300 GWh of electricity per year, supplying energy to around 75,000 households and saving some 100,000 tons of CO 2 .
Making green building possible at scale

At Holcim we are becoming a net-zero company, putting climate action at the heart of our strategy. We are at the forefront of green building solutions to make low-carbon construction possible at scale around the world, from Mumbai to New York.
We launched the world's first global ranges of green concrete, ECOPact, and green cement, ECOPlanet, with a CO2 footprint ranging from 30% to 100% lower than the local market reference with no compromise in performance.
Across everything we do, we are building progress for people and the planet.

Get in touch

Want to learn more about what ECOPact green concrete can do for your next project? Drop us a line, and someone from our team will be in touch.